Maximising engagement with healthcare professionals
14th December 2021 @ 11:00 am

-

12:30 pm

Free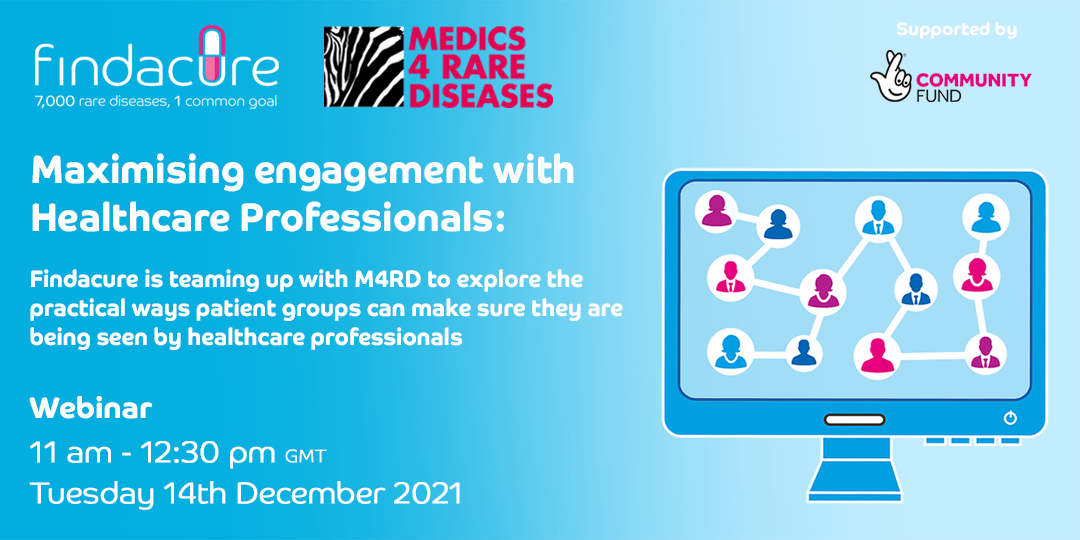 Join this webinar to explore the practical things patient groups can do to make sure they are engaging with HCPs in the most beneficial way.
Most rare diseases are not concentrated in one area or country and do not affect one singular body system, which makes finding healthcare professionals (HCPs) or specialists who understand them a real challenge for patients and patient organisations. Yet, it is often a top strategic priority for patient organisations to find and engage with these professionals to drive faster diagnoses, better understanding of and research into rare conditions.
This can be a real challenge when most HCPs have a very limited knowledge of rare conditions. HCPs often look straight to google for their research where they can be met with misinformation and do not always find the patient organisations that are the real experts straight away. Thus, it falls onto the shoulders of these patient organisations to make themselves more visible and receptive to engagement with healthcare professionals. Whether at a basic operational level, an organisational level, through external collaborations or even by working with the organisations such as the NHS and NICE.
Explore the different levels on which patient organisations can base their engagement with medical professionals
Cover the practical things patients can do (no matter what size or capacity) to engage efficiently and sustainably with HCPs
Highlight case studies from across the rare space of what different patient groups are doing
Please note: This is the first in a series of two webinars which will explore engagement with HCPs.
Organisers
Findacure
Medics 4 Rare Diseases