Beyond the Student Voice Prize: Continuing your involvement in rare disease
February 28 @ 6:30 pm

-

8:00 pm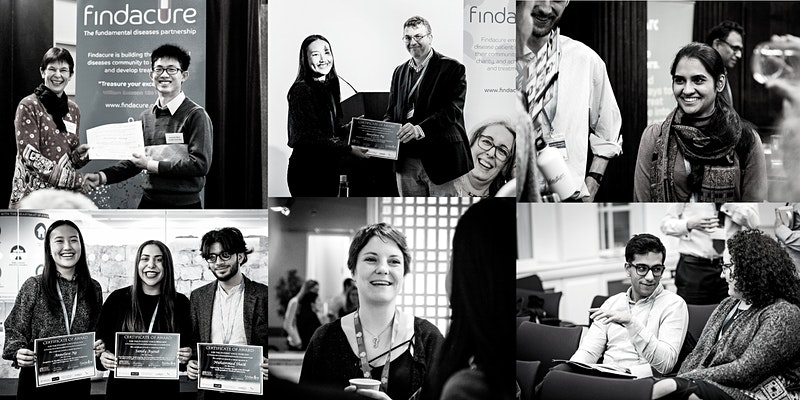 Learn how you can further your interest and get more involved in the world of rare diseases to benefit both yourself and the rare community
The Student Voice Prize is delighted to invite you to our virtual rare disease day event 'Beyond the Student Voice Prize;' an opportunity to connect with peers and patient group leaders to learn more about the rare community and how you can get further involved.
The event will be an informal opportunity for you to meet new people and share your experiences of the rare disease community and entering the Student Voice Prize. You'll also learn how you can build on your current knowledge to drive your personal and professional development whilst helping those in the rare disease community.
Who is this event for?
Previous entrants of the Student Voice Prize
Medical students interested in learning more about rare conditions and getting involved in the community
Rare disease patient group leaders who have been involved in the Student Voice Prize in the past
Rare Disease patient group leaders who haven't been involved in the Student Voice Prize in the past- all are welcome!
Why should you attend?
Rare diseases are collectively common, meaning you are likely to come across them in one form or other in your medical career. Learning about them early can better prepare you as a future clinician and can ensure better outcomes for individuals diagnosed and living with rare conditions.
Rare diseases are gaining increasing momentum as pressing health priorities worldwide, compounded by advances such as the first-ever UN Resolution on persons with rare diseases and the new UK Rare Diseases Framework. There has never been a better time to get involved with the rare disease community to help create change, raise awareness and drive your own personal development.
The Student Voice Prize is much more than just a competition. It has proven itself to be a gateway for many medical students, nurses and scientists who want to engage with patients from across the medical spectrum, particularly in rare disease. This is your chance to go beyond and become an advocate for a large, but poorly represented community and help make a real difference in the lives of rare disease patients and their families.
Details
Date:

February 28

Time:

6:30 pm - 8:00 pm

Event Categories:

Event Tags:

biology, essaycompetition, medicalschool, medicalstudent, medicalstudenteducation, medicine, online events, personaldevelopment, rarecondition, raredisease, volunteering

Website:
Organisers
Medics 4 Rare Diseases
Beacon 4 Rare Diseases