On Tuesday Lucy was invited to present alongside Sioned Preece at the UK Astrazeneca conference held at the Intercontinental right next to the O2 in North Greenwich!
Astrazeneca has recently acquired a company that M4RD has partnered with for a number of years now, Alexion. This means that of the 900 people present, the vast majority were new to rare disease. So this was not only a great chance to discuss the importance of stakeholder partnership in rare disease but to provide some Rare 101 training!!
Partnership with companies is so much more than financial grants (although they do keep the charity running). Through partnership M4RD has been provided opportunities that would never have been possible otherwise. For example in both 2021 and 2022 Alexion initiated and funded meetings with the Royal College of GPs and then handed deciding the agent over to M4RD. This allowed us to provide disease-agnostic Rare Disease 101 training to over 200 GPs across the two years.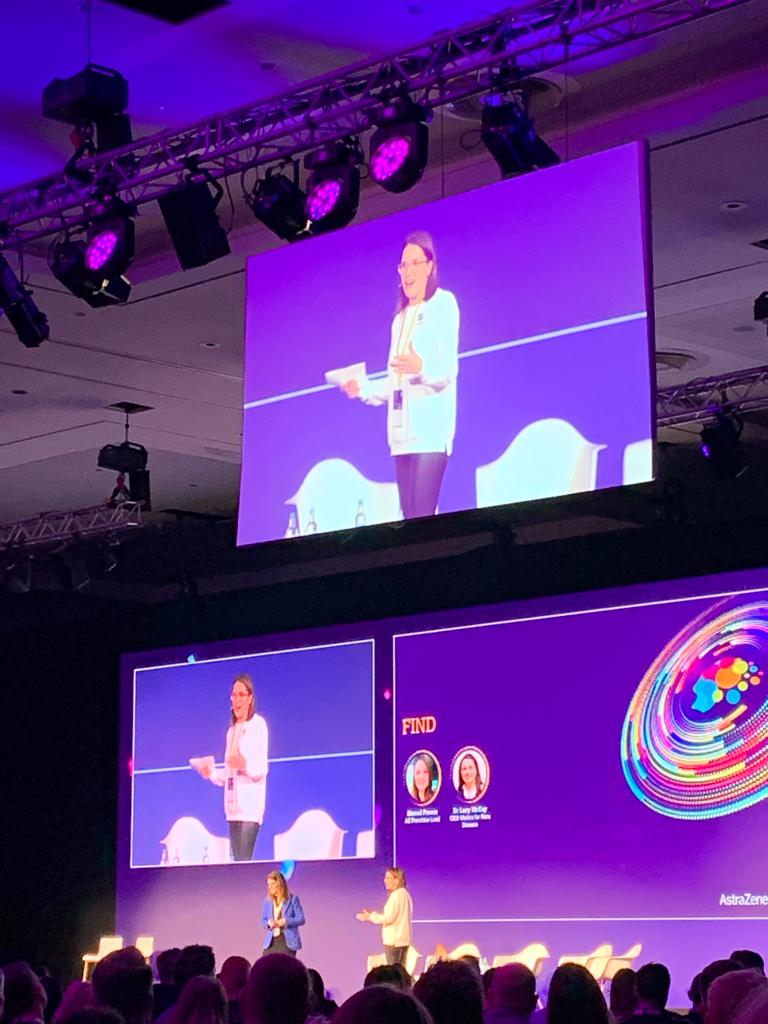 Partnership can also help the M4RD meet key opinion leaders who can be crucial to spreading the charity's key messages. Yesterday, Dr Sarah Jarvis took part in a panel discussion and Lucy made sure the GP and BBC presenter didn't leave without an M4RD pin badge!
Lucy and Sioned presented about the role of artificial intelligence for rare disease case finding and crucially, the importance of basic rare disease medical education to get the full benefit of such new tools.
Partnership does not equate to endorsement of a company or its products. M4RD works independently from its commercial Partners. Find out more about M4RD's Partners here.