How can pharmaceutical companies ensure that patients are actively involved at every stage of
drug development? Last week I attended the Patient Centricity & Engagement conference in London to find out more. After hearing from inspirational talks and animated panels, here's what I took away with
me.

Defining patient centricity and engagement

Firstly, why is it even important to engage with patients at all? Simply put, patients are the
experts. When they leave a room, their condition leaves with them, whereas healthcare
professionals do not have this lived experience. Therefore, patients should be kept at the heart
of healthcare decision-making because they are a key stakeholder. But what exactly does it mean to centre and engage patients?

Ingrid McGowan, from the pharmaceutical company AbbVie, opened the day by explaining that
"centricity" is the mindset needed to advocate for patients, whereas "engagement" is the
implementation of this mindset. Practically, this might look like a pharmaceutical company
interacting with patient communities, internally and externally, across the whole medicine
lifecycle. For this to work, strong leadership is needed to ensure all parts of an organisation are
aligned to keep patients at the forefront of decisions.

People first, patients second

The biggest theme that arose throughout the day was that patients are people. They are more
than a diagnosis on paper. Patient advocate Steve Clark from Strive for Five argued that
overlooking this can be detrimental as it leads to the "nocebo effect". As an example of this, a
cancer patient may have heard how dreadful chemotherapy can be, causing understandable
emotions such as fear and anxiety, making their treatment less effective than it could have
been.

This is why doctors should emphasise the benefits of treatments, rather than the side effects,
and be trained to communicate in a way that is cautiously optimistic. This all comes back to
seeing the patient as a whole human being before anything else.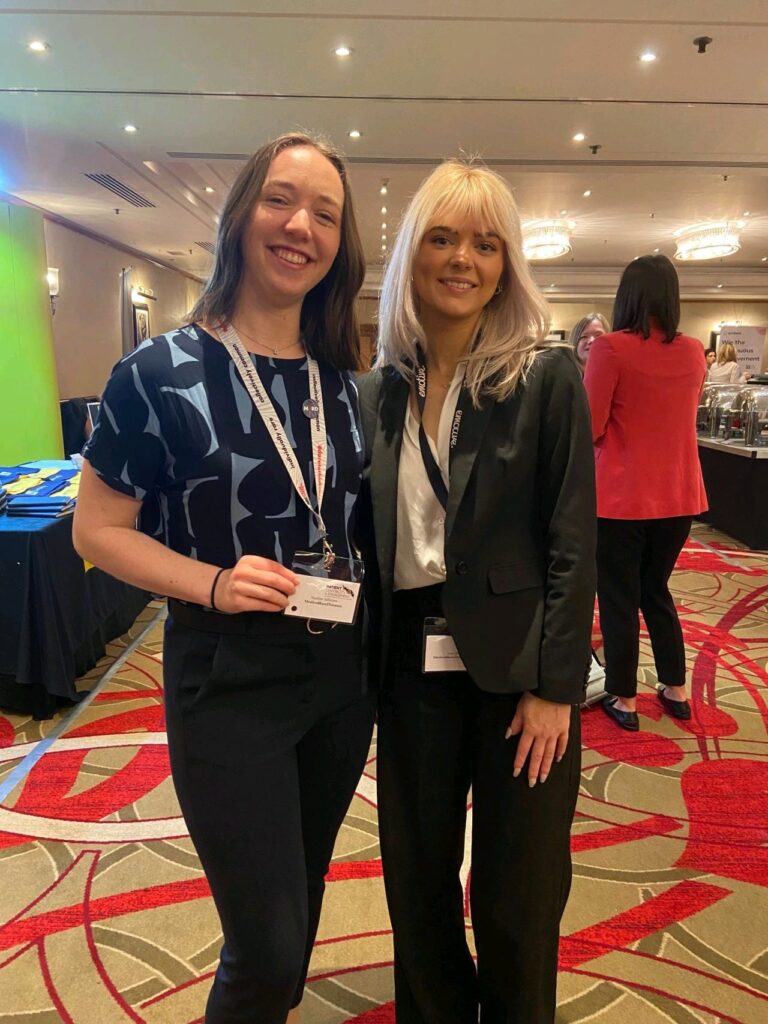 Building meaningful relationships

Another big theme of the conference surrounded the importance of building meaningful
relationships between patients and pharmaceutical companies, as trust and mutual respect are
crucial when it comes to collaboration.

Debra Montague, founder of ALK Positive UK, a charity supporting those with a rare type of lung
cancer, told us about the benefits of working together with Pfizer. This partnership allowed them
to share resources, increase the charity's reputation and give them a bigger voice. As a result,
content was co-created with ALK patients, which is invaluable for the development of
treatments.
While this particular example is a success story, Debra emphasised the need for transparency
when working together. For partnerships like this to work, there need to be open and honest
conversations. Patient advocacy groups need to know that pharmaceutical companies can be
trusted, while Pharma need to trust that PAGs have access to thousands of people with direct
lived experience. This is why we must make space for the experts to talk by centring them at all
stages of collaboration.

The need for diversity

Diseases don't discriminate, and neither should pharmaceutical companies. Karen Matthews
from NIHR (National Institute for Health and Care Research) argued that pharma companies
should not look for a "typical" patient for clinical trials, as there is no such thing; patients are not
a homogenous group. Only by successfully recruiting patients from diverse backgrounds into
trials can Pharma begin to truly reflect the diversity of patients, and this begins by involving
patients as equal partners from the beginning.

To maximise patient response to clinical trials, Tony Manuel from GIST Cancer UK suggests
using both online and face-to-face meetings. Seeing others in-person is crucial for rare disease
patients, who are often isolated, to come together and build relationships. Equally, patient
advocacy groups are often run by volunteers tied to full time jobs or school runs, in which case
virtual meetings are more suitable. Therefore, pharmaceutical companies should look to work
with patients and find ways to meet their needs where possible.

Final thoughts

This conference was packed with thought-provoking ideas surrounding the importance of
amplifying patient voices. I found the panel discussions particularly engaging as there was the
opportunity to hear from key patient advocacy groups and what they need from pharmaceutical
companies.

While this conference was vital, there is still much to be done to make patients equal partners
with Pharma, so that they are listened to and represented as a whole community. I hope to see
more conferences like this in future which can help to drive positive change for the lives of
patients. After all, we are all patients at some point in our lives.