Spring is in the air and the team at M4RD have been reflecting on what has been a HUGE first quarter for us. Most notably, we have grown. Melissa, our new Training and Education Officer, already feels like part of the M4RD furniture. She really hit the ground running and had a 'baptism of fire', having joined just in time for Rare Disease Day. Mel has also taken over Mystery Monday amongst other social media wizardry, so please don't forget to follow us on Instagram!
Rare Disease Day 2022
On February 28th we joined the wider rare disease community to do a big push for Rare Disease Day. Working with the talented comms team at Emotive, we created a series of vibrant posts, highlighting the relevance of rare diseases. We spread our message to everyone and anyone who would listen via Instagram, Twitter, LinkedIn and Facebook. Not satisfied with our own social media, we also took over another Instagram account…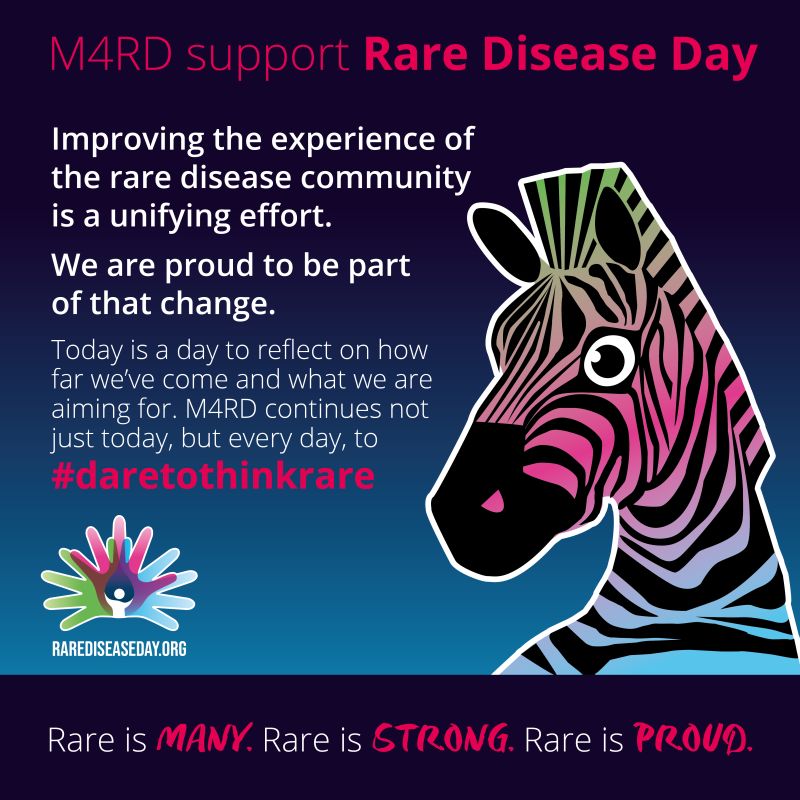 QMUL Alumni Insta Take-Over
Rare Disease Day saw M4RD team up with our old chum, Queen Mary's University. As many of you know, M4RD started originally as a student society, where four of our team were medical students. It felt only right that we pay homage to our roots at some point. The Alumni team were kind-hearted enough to let us loose on their Instagram account for a whole day, to mark Rare Disease Day. It was a fun and interactive way to connect with a new audience, many of whom are medics who graduated from QMUL. Watch this space for further projects with the Alumni Team!
Guardian Rare Disease Supplement
The run-up to Rare Disease Day also saw M4RD form a partnership with Medscape Education, to feature in the Guardian's Rare Disease supplement. Focusing on the importance of rare diseases education, the article not only promoted our Rare Disease 101 online course but also highlighted key messages.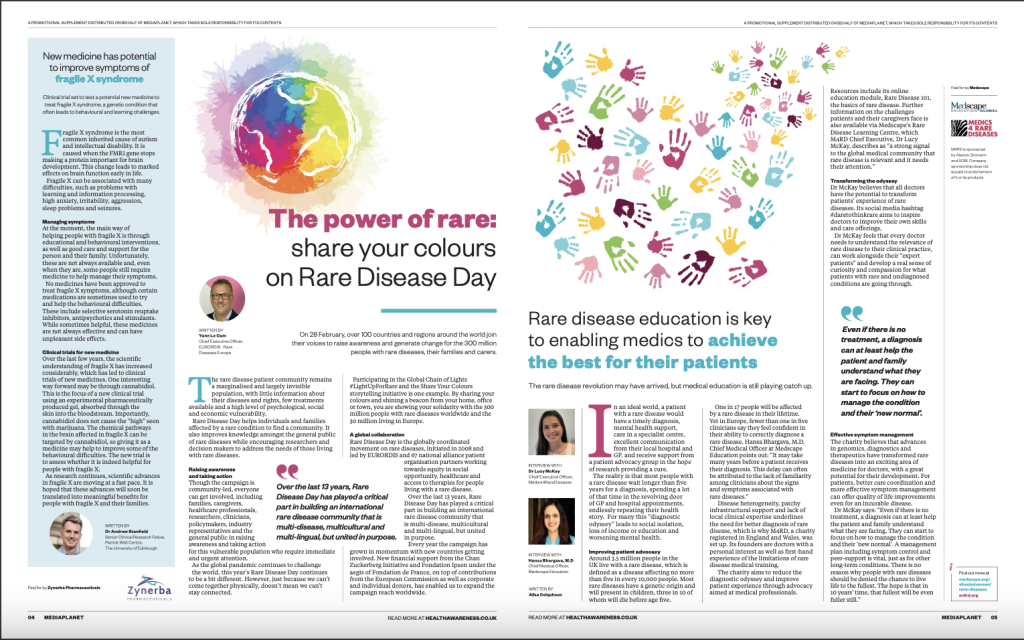 The Guardian is an important title for us, as the 'paper of choice' for many medics. The audience included an estimated 275 thousand healthcare professionals! If you didn't catch the Guardian that day you can also read the article here.
Beyond the Student Voice Price 2022
We finished Rare Disease Day with an exclusive event for some of our student 'rare-enthusiasts'. It allowed us to bring together past SVP essay winners, runners up and prospective entrants alongside patients and advocacy groups. Passionate future doctors and real people from the rare community working together to raise awareness and facilitate change – it felt like a fitting end to Rare Disease Day 22.
Unusual Suspects: Rare disease in everyday medicine
February was a busy month for M4RD. Prior to Rare Disease Day we held our 9th annual symposium, with the Royal Society of Medicine. We are so fortunate in our network of fabulous speakers and this year was no exception. The evening was a great success with five engaging and inspirational guests, from fascinatingly different corners of the rare diseases community. The event attracted a fantastic audience this year with over 330 people registering. A special shout out to our CEO, Lucy, for soldiering on despite feeling more than a little under the weather! We've had such great feedback on the event and already have some ideas in the bag for next year. Another big thanks again to all those involved. You can read the full report written by emotive here.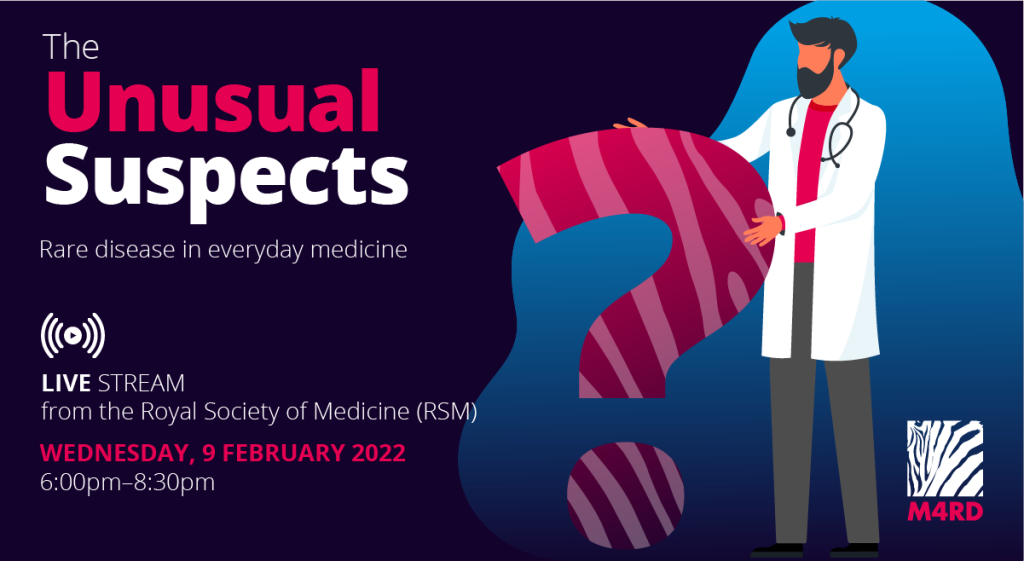 ARDEnt 'Making the Unseen Seen' Webinar Series
Whilst we are on the subject of conferences at the RSM, we can't neglect to mention the whole series of webinars for ARDEnt! M4RD was heavily invested throughout, including not one but two presentations courtesy of Lucy. These events were a great success and so well attended. Over 200 registered per session to watch live or on demand.
So, just a snippet from M4RD circa 2022. We have so many more exciting things in the pipeline. Watch this space and do get in touch if you have any questions, thoughts or ideas. We'd love to hear from you.