Fibular Hemimelia is a rare congenital condition characterised by the complete or partial absence of the fibula bone. It is the same condition which afflicted athletes Aimee Mullins and Oscar Pistorius. The estimated prevalence of Fibular Hemimelia is a rare 1 in 50,000. However, as with many other rare conditions, the true prevalence of Fibular Hemimelia may be underestimated as some individuals have gone undiagnosed for almost half a century. This was the case for Helena Baker, co-founder and interim CEO of the Rare Disease Nurse Network. Helena, like all other individuals with Fibular Hemimelia, was born with the condition but went undiagnosed until shortly before her 50th birthday. M4RD is honored to have had Helena as a guest speaker on the latest episode of The Rare Disease Podcast 4 Medics where she spoke with M4RD CEO, Dr Lucy McKay, about assumptions, amputations and coordinated care. (Listen to the latest podcast episode featuring Helena here: https://www.m4rd.org/podcast/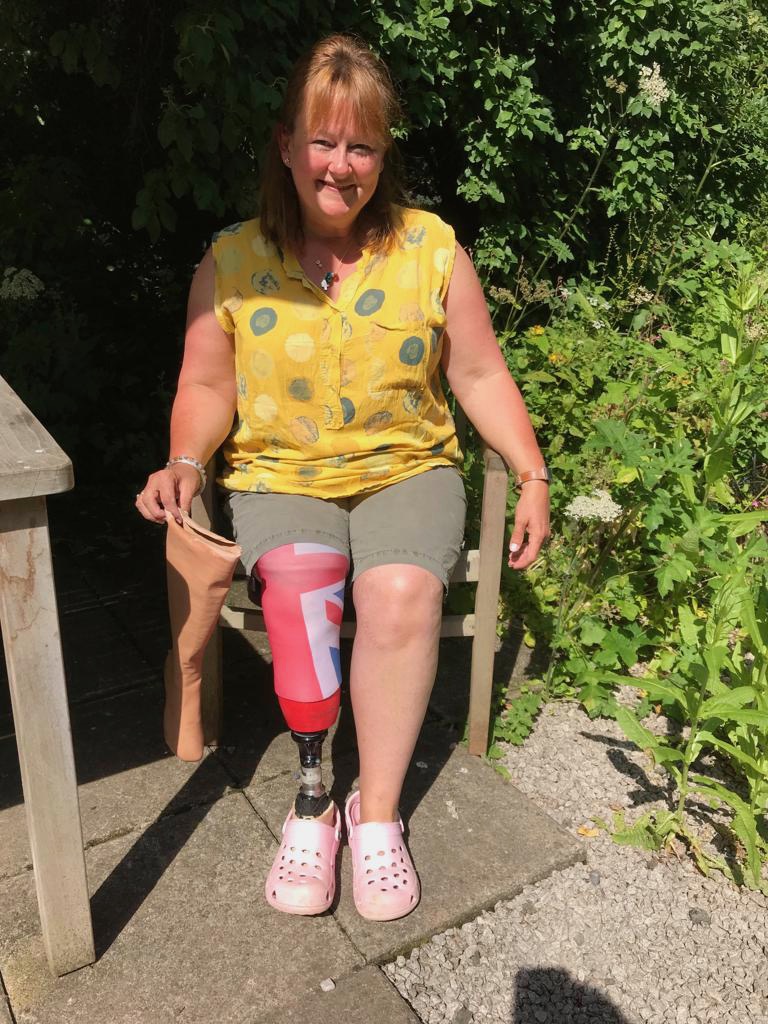 Fibular Facts!
Two-thirds of cases have unilateral involvement and in most described cases, the right fibula is more often affected than the left fibula. The severity can vary in cases; in approximately 10% of known cases, affected individuals have only a partial absence of the fibula which may result in a relatively unremarkable appearance of the limbs, especially when the affected individual is in infancy or early childhood, with evidence of the deformity increasing with limb growth. In the remainder of cases, there is a complete absence of the fibula with associated shortening of the femur, curved tibia, leg bowing with the foot of the affected leg in an equinovalgus position (pressure placed on the toes with the base of the heel rotated away from the midline of the foot) and associated ankle instability. As with a partial absence of the fibula, the evidence and deficiency of function increases with growth, as there is limited growth potential within the affected bone.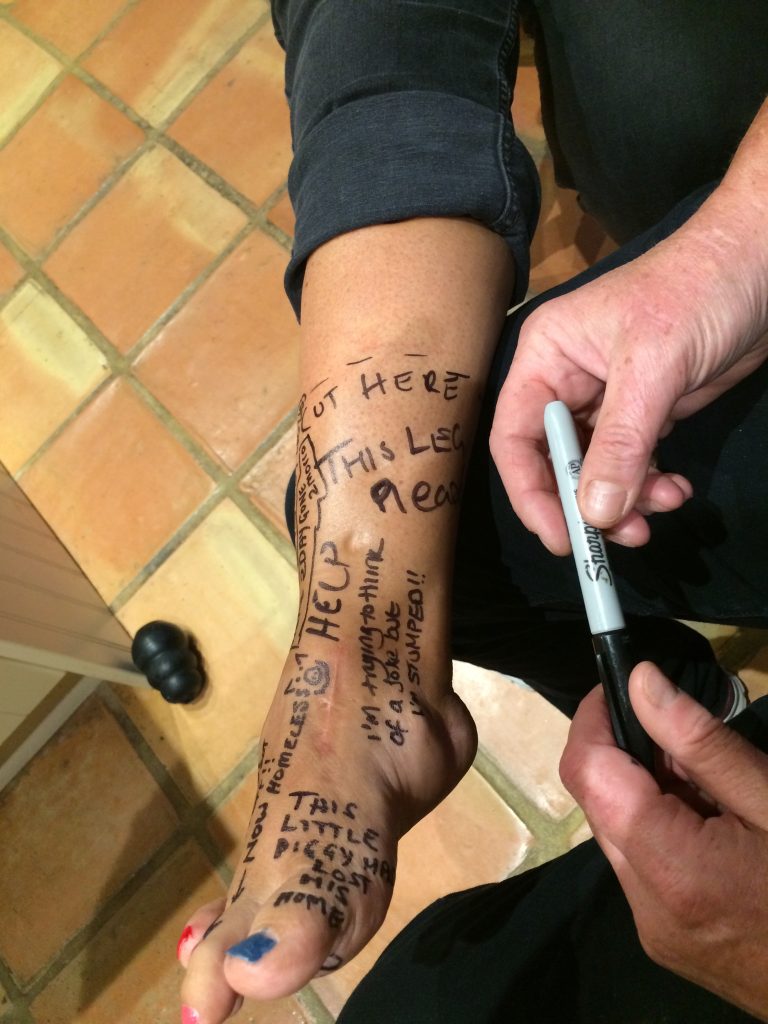 Most cases occur sporadically and the genetic basis of isolated Fibular Hemimelia remains unclear. The etiology of Fibular Hemimelia suggests disruption during embryonic development to be causative but causation of this disruption remains uncertain. Some individuals with Fibular Hemimelia however, have additional skeletal anomalies which may be due to a skeletal dysplasia syndrome or skeletal dysostoses. Skeletal dysplasias are heritable conditions that have generalized abnormalities in the cartilage and bone of the body, whilst dysostoses refer to genetic conditions characterized by abnormalities in a single group of bones. Fibular Hemimelia may also occur alongside some chromosomal abnormalities.
For those affected, having a confirmed diagnosis remains important for management as well as understanding the future risks to their own health and to that of future generations.
The importance of early diagnosis and care coordination in managing Fibular Hemimelia
For patients with Fibular Hemimelia, a multidisciplinary approach is required. This approach should include access to primary health care providers, paediatricians, orthopaedic surgeons, genetic counselors, physiotherapists, occupational therapists, psychologists and of course nurses. The multidisciplinary coordinated care of affected individuals will allow not only for early intervention but also access to management options specific and unique to patient needs.
Although the appearance of partial Fibular Hemimelia may become more apparent with growth, partial and complete Fibular Hemimelia is usually detectable at birth due to marked limb shortening and/or limb-length discrepancy. Furthermore, syndactyly, oligodactyly or polydactyly (webbing, absence or additional fingers and toes) has also been reported and therefore obstetric ultrasound evaluation during a detailed fetal anomaly scan may allow for even earlier detection antenatally.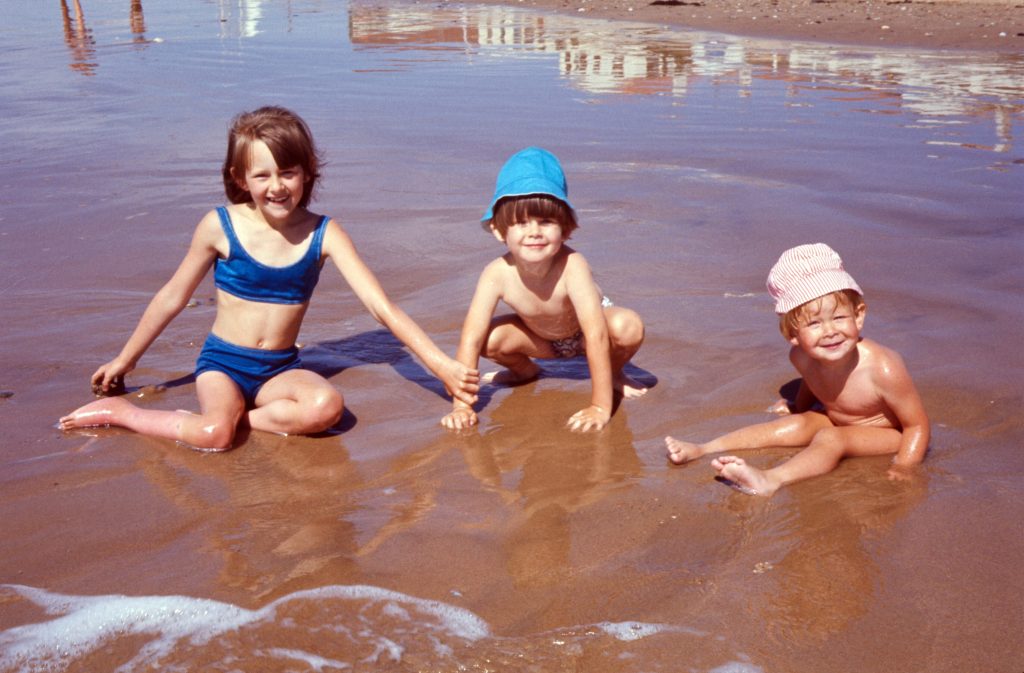 An early diagnosis (inclusive of ruling out other associated syndromes and chromosomal anomalies) allows for access to a wealth of different management options and furthermore, allows for access to vital patient information and support. Amputation of the affected leg due to severe limb length discrepancy and/or due to a non-functional foot may be considered as early as birth or in early childhood. However, each patient is unique and therefore all the different management and treatment options should be explored with patients, allowing them to make an informed decision. Orthopaedic treatment may aim to correct the leg length discrepancy and limb lengthening procedures may be considered to delay leg amputation. This often requires multiple surgeries, each with their own associated risks. In less severe cases of partial absence of the fibula, physiotherapy along with wearing specialized shoes with accommodative insoles may aid limb length equalization whilst delaying surgery and/or amputation.
Prognosis and Parachutes
For individuals with isolated Fibular Hemimelia, symptoms may be restricted to their affected limb. The use however, of other body parts to compensate for this deficiency as well as the effects of undergoing multiple surgeries can result in debilitating symptoms which can greatly impact on the quality of life for affected individuals as described by Helena in our latest podcast episode. Prognosis therefore remains dependent on the nature of the diagnosis, associated symptoms and the overall quality of care.
Helena has never let her condition define her. Having Fibular Hemimelia is not who she is but is something that she has. This meant that nothing can stop her. With her training as a nurse and with her lived experience as a patient with a rare condition, Helena understands just how access to a rare disease nursing service would have been a huge support to her throughout her journey to a diagnosis and therefore she has even gone parachuting to raise money for the Cambridge Rare Disease Network (CRDN). We are excited to see what Helena does next alongside the Rare Disease Nurse Network who are passionate about making a positive difference for individuals living with a rare condition.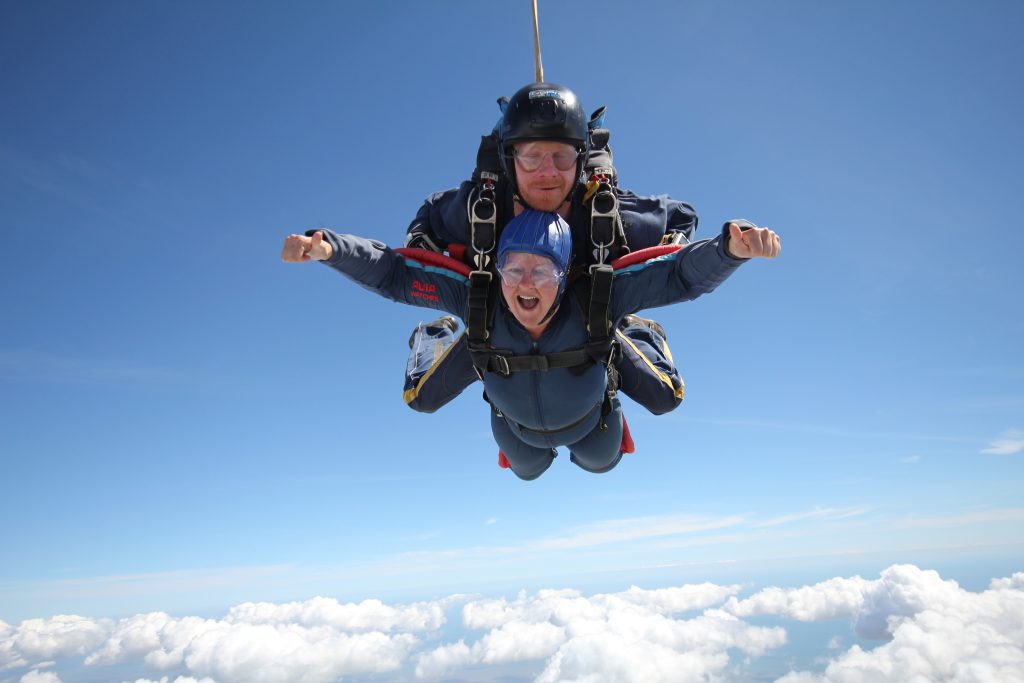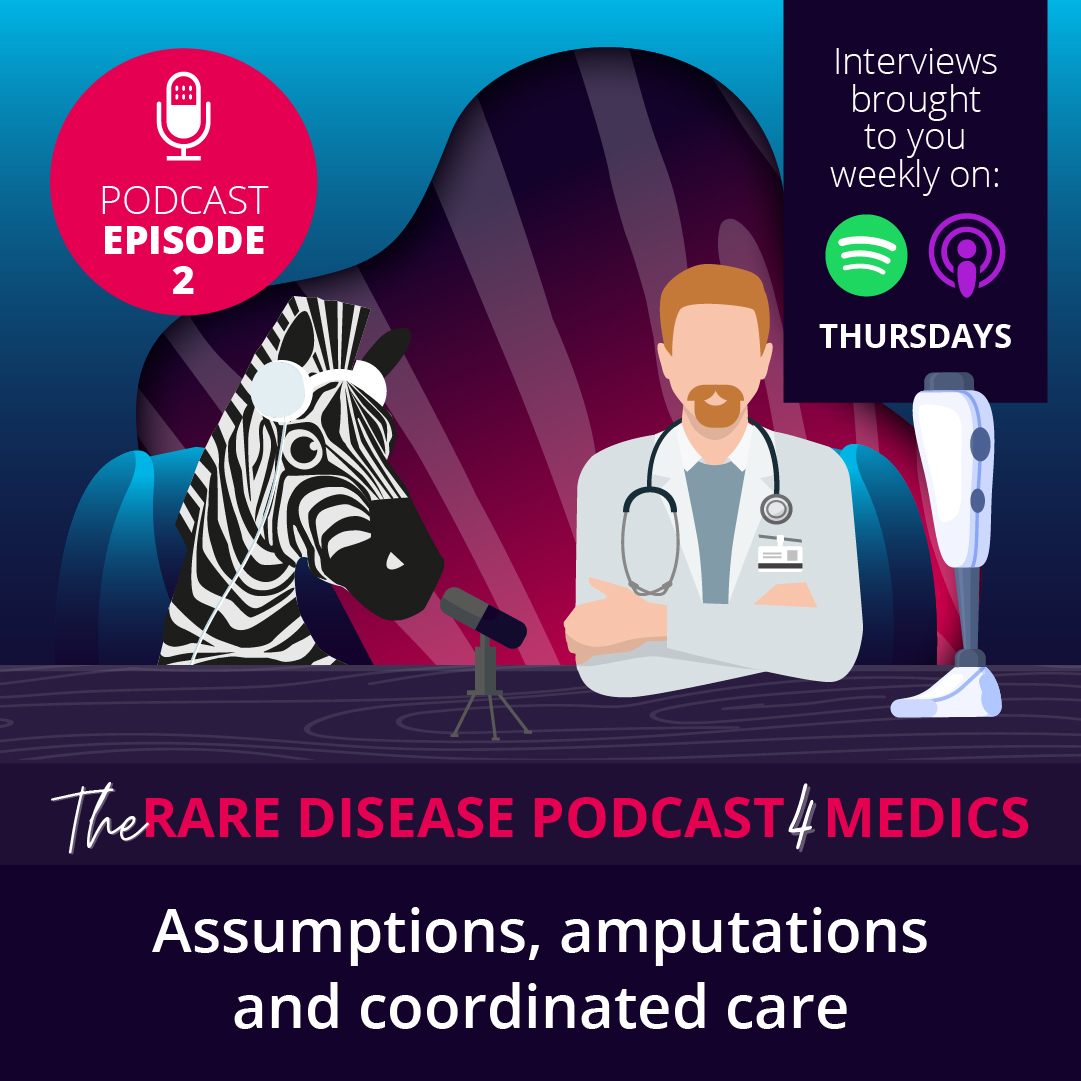 References:
Cambridge Rare Disease Network. 2022. Parachute Jumping for Cambridge Rare Disease Network – Cambridge Rare Disease Network. [online] Available at: https://www.camraredisease.org/parachute-jumping-for-cambridge-rare-disease-network/ [Accessed 30 March 2022].
Namdev, R., 2022. Fibular hemimelia | Radiology Reference Article | Radiopaedia.org. [online] Radiopaedia.org. Available at: https://radiopaedia.org/articles/fibular-hemimelia [Accessed 30 March 2022].
Orpha.net. 2022. Orphanet: Fibular hemimelia. [online] Available at: https://www.orpha.net/consor/cgi-bin/OC_Exp.php?lng=EN&Expert=93323 [Accessed 30 March 2022].
Rarediseases.info.nih.gov. 2022. Fibular hemimelia | Genetic and Rare Diseases Information Center (GARD) – an NCATS Program. [online] Available at: https://rarediseases.info.nih.gov/diseases/8659/fibular-hemimelia [Accessed 30 March 2022].