Medics4RareDiseases (M4RD) is happy to announce it has collaborated with Bionical Emas, a global Contract Research Organisation, to launch new online training for healthcare professionals. The mini-module is comprised of two lessons which provide essential education on clinical trials and early access programmes in the context of rare diseases. The lessons are an expansion to the charity's existing M4RD Learn online training platform that hosts Rare Disease 101 and as with the rest of the programme, they are flexible and free to access for all doctors in training and medical students. Please ensure you have completed RD101 before enrolling on this module.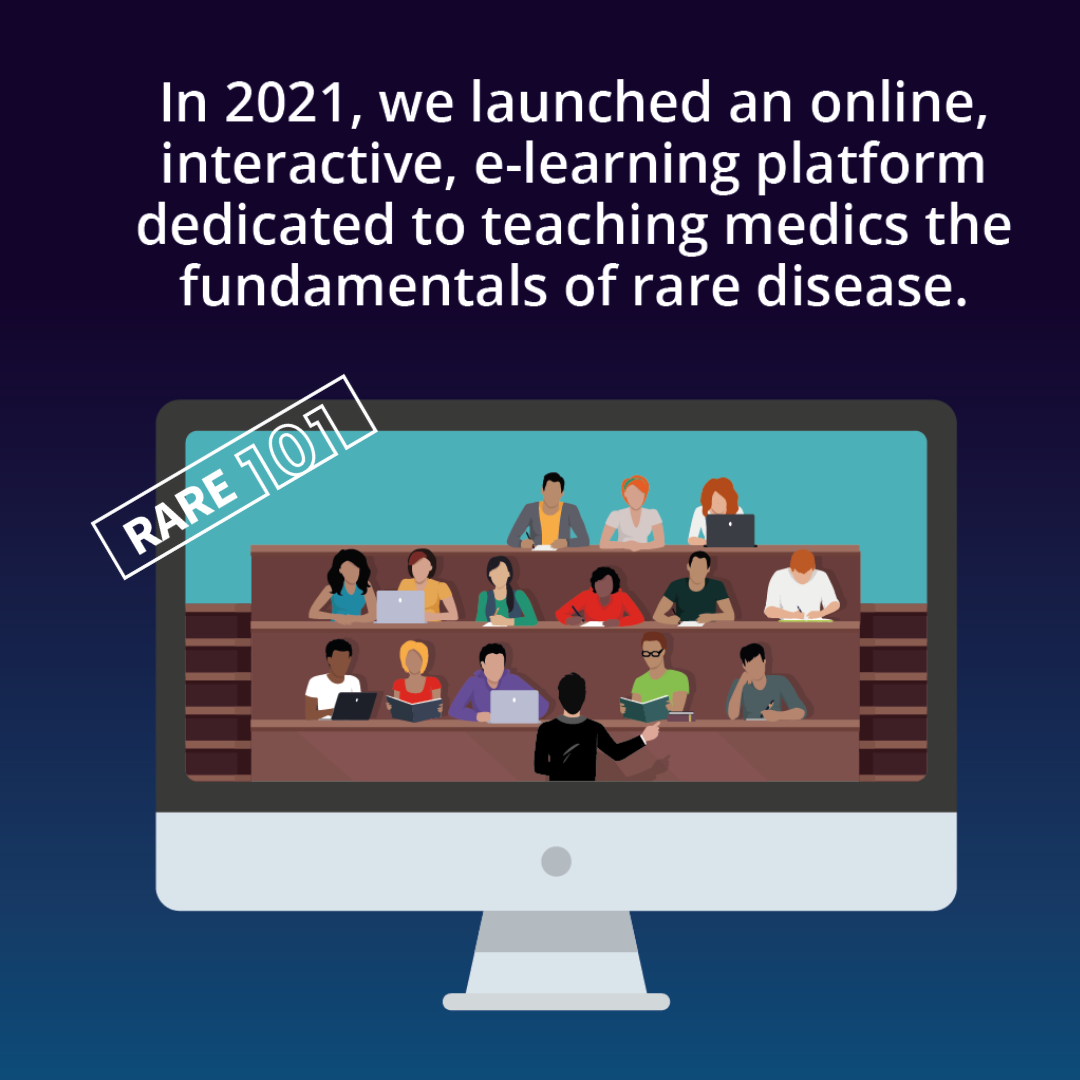 Bionical Emas provides a range of services to the pharmaceutical and biotech sector, and M4RD is delighted to draw on the organisation's industry knowledge and expertise to diversify our online training offering and provide interesting and important new subjects. It continues M4RD's commitment to provide pragmatic rare disease education for medical students and doctors in training.

This new mini-module is an invaluable extension to Rare Diseases 101, M4RD's online training platform. Clinical trials and early access programmes are of immense importance to the rare disease community. The original eight lesson module covers the basic principles of what rare disease is, when to suspect one, challenges faced by those living with these conditions and how to support them. This mini-module takes the training even further. Clinical research, the development of new drugs and access to investigational medicines is an important part of the rare disease arena. We would like to encourage those who have already taken Rare Diseases 101 to log back on to take their knowledge of rare diseases even further. For those who have yet to take Rare Diseases 101, this is even more incentive to log in and to become a rare disease ally.

Dr Lucy McKay, CEO M4RD
Bionical Emas will use its industry knowledge and expertise to support M4RD's goal of medics being able to earlier diagnose rare diseases, ultimately leading to a better healthcare journey for patients. The development of modules aligns with Bionical Emas' mission to pioneer the way life-changing medicines are developed and accessed for patients around the world.
About Bionical Emas

Bionical Emas is a global Contract Research Organisation (CRO) business which combines clinical development, early access program and clinical trial supply capabilities to deliver a unique, seamless service for their international pharma and biotech clients. Their mission is to pioneer the way life-changing medicines are developed and accessed for patients around the world. Its integrated suite of services enables Bionical Emas to maximise access, collect data and generate evidence at every point along the drug development pathway, allowing them to simultaneously address the immediate and future needs of patients.
This mini module was co-authored and funded by Bionical Emas, a sponsor of M4RD in 2022. Click here to find out more about how M4RD works with sponsors.