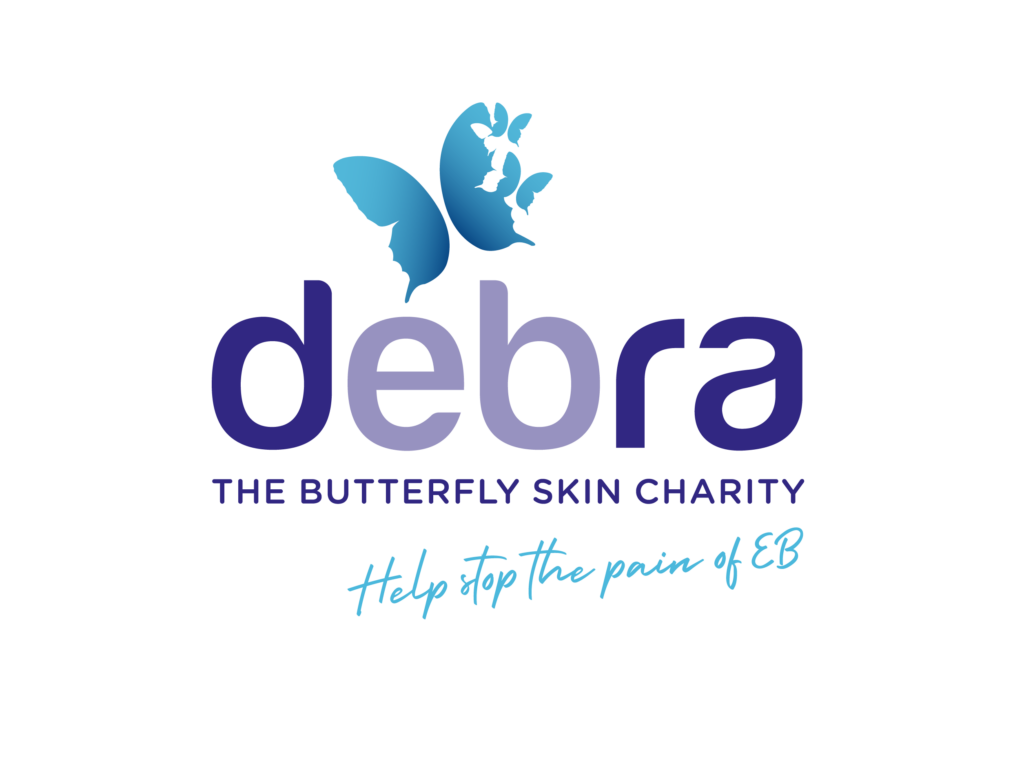 DEBRA is the national charity and patient support organisation for people living with or directly impacted by epidermolysis bullosa (EB). 
EB is a group of incredibly painful skin conditions that cause the skin to blister and tear at the slightest touch. People living with EB have skin as fragile as a butterfly's wing, which is why it is commonly referred to as butterfly skin. 
EB can affect the hands and feet only or in the most severe cases any part of the body, including blistering on the eyes and internal organs. People living with EB live in constant debilitating pain and in severe cases it can be fatal.
DEBRA provides care and support to over 3500 children and adults in the UK who are directly affected by EB, and funds pioneering research to find effective treatments and ultimately cures.
To find out more please visit www.debra.org.uk