The Challenge
For months Fizzy Keeble and her partner, Mike, have been training in preparation for this Saturday. The challenge? SwimRun Australia – a unique and challenging adventure sport where teams of two compete by alternating between running and swimming on a challenging course covering trails, beaches, ocean, cliffs, rocks, and paths.
Teams must complete the entire course together and help each other through tough terrain to beat the course and reach the finish line. Fizzy and Mike set themselves the tough goal of completing the course in under 3 hours! The equipment required says it all really: a whistle, a buoy, and you run in your wetsuit and swim in your trainers.
It's going to be nuts and a huge challenge but we are doing it for a very special cause

Fizzy Keeble

The Cause
Fizzy chose to raise money for M4RD for a very important person, her best friend, Rosie. It is also hugely significant to M4RD because we have never had someone fundraise on our behalf before. We have never had someone run a marathon or hold a bake sale to raise funds for the charity. Our cause, although extremely important, doesn't necessarily lend itself to these activities as we're not a specific charity with membership.
When Fizzy approached me about this, it was not only exciting but it was personal for me too. Rosie and I shared an experience in our teenage years that created a strong, lifetime bond. We both had surgical correction for scoliosis at The National Orthopaedic Hospital which was undoubtedly a formative experience for both of us. Over a decade later Rosie received a rare diagnosis – the impetus for Fizzy's SwimRun. Rosie nominated Medics4RareDiseases as her chosen charity and the whole team couldn't be more grateful.
Fizzy's story
On Christmas eve, my friend Rosie called to tell me she had thyroid cancer. She noticed a lump in her neck (now referred to as 'neck baby') which she needs to get removed along with her entire thyroid and a bunch of lymph nodes. This is a very intricate operation and after this she'll be going through a radioactive iodine treatment to decrease the chances of neck baby returning.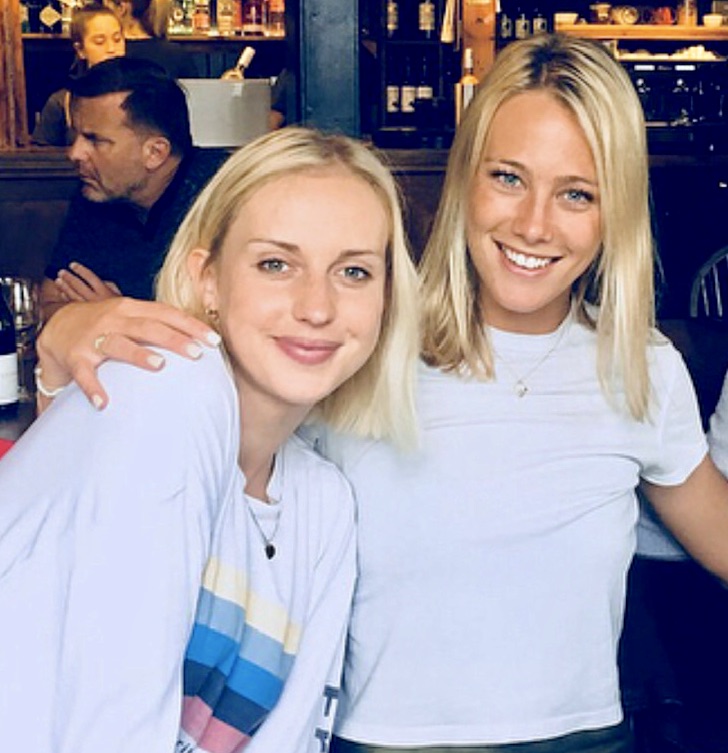 We met on the first day of university, both studying psychology and living in the same halls, and have been best friends ever since. I've been living in Sydney for the last few years so am feeling very far away from her at this tough time and wanted to do something positive to support.
Rosie was lucky that her superhuman, retired-GP of a Dad (with a rare disease of his own), spotted the lump early and urged her to get it checked out. Whilst her cancer is rare, it is a treatable one – unlike many other rare cancers and diseases. For this reason, she wanted all the fundraising to go to Medics4RareDiseases – a charity which works to provide education in the field.
SwimRun Cancelled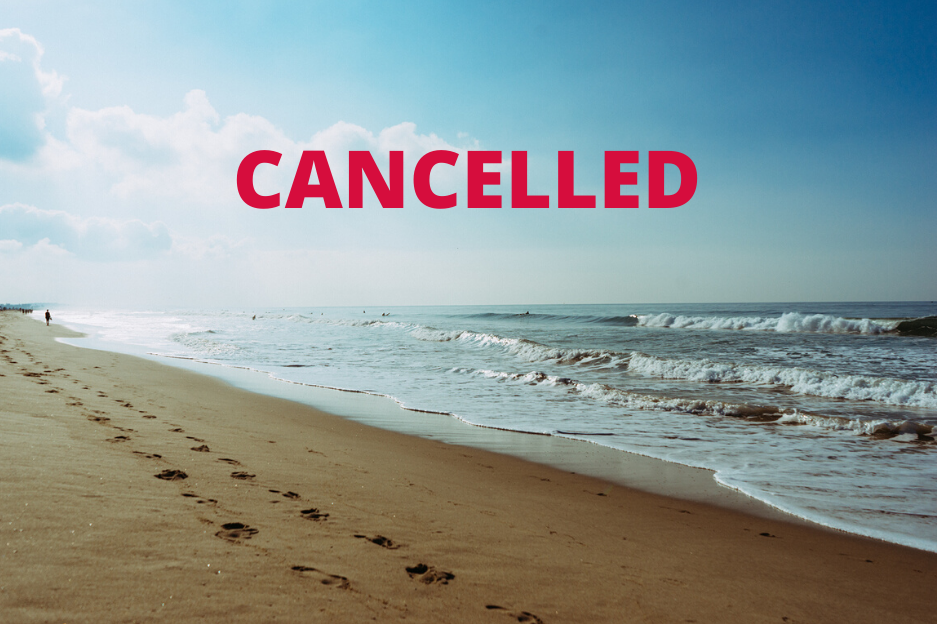 Like so many events, SwimRun Australia was cancelled last month so Fizzy and Mike will sadly not get to complete this challenge.
Sadly the SwimRun Australia event has been cancelled in light of all the uncertainty around the coronavirus outbreak. We are absolutely gutted we can't take part and are so grateful for everyone who has donated to support. When coronavirus has settled down, we will commit to a new challenge. I hope you all understand, and thanks again for your generous donations.

Fizzy & Mike
A Message from Lucy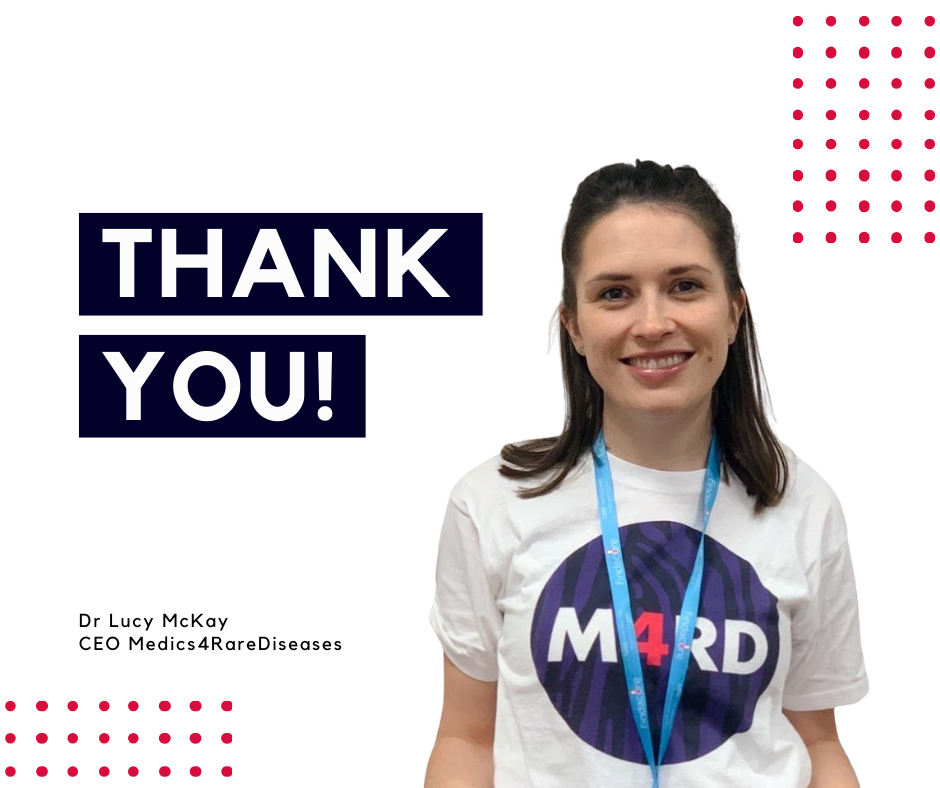 To all of you who have generously sponsored Fizzy and Mike's SwimRun – I want to say a big THANK YOU! Medics4RareDiseases is a small charity but its work is absolutely vital for improving the lives of people living with rare diseases. Rare diseases are estimated to affect over 300 million people worldwide and represent a major global health priority.
On the individual level, rare diseases can be devastating. They come with huge challenges to patients and their families. Medics4RareDiseases is working to equip the medical profession with the tools needed to be advocates for their patients. So that families don't feel alone and get the best access to support, treatment and research opportunities.
We are a small charity that has grown organically from a student society, founded by myself and four friends when we were medical students. I cannot tell you how touched and taken aback I was when Fizzy and Rosie contacted me about the SwimRun. First of all – I am not great at either swimming or running so I was most impressed. But, more importantly, this is our first ever sponsored fundraising event and you can't understand what a difference this fundraising will make to M4RD.
I am so sad that Fizzy and Mike won't get the opportunity to take part in the SwimRun this year due to the pandemic. It is the right decision in order to keep people as safe as possible. But very disappointing all the same.
Thank you to Fizzy and Mike. I am looking forward to seeing what you do instead in the future. A SwimRunFly perhaps?
What Happens to the Money Raised?
Fizzy and Mike used a JustGiving page in order to collect donations. They originally aimed to raise £1000 but raised more than £3000 well before the event was due to happen! This money will help M4RD achieve its 2020 plan which includes 'Rare Disease 101' – an interactive learning package that teaches medical professionals about the fundamentals of rare disease. It will be free to access for all!
Fizzy and Mike plan to take on another challenge when restrictions have been lifted (whenever that might be) so don't worry that we won't make them sweat for your donations! However you are very welcome to request a refund. You need to contact M4RD directly in order to do this. Either via the contact form or email info@m4rd.org.