This week changemaker David Rose speaks with our CEO Lucy about what it is like to live with the ultra-rare disease occipital horn syndrome, advocacy efforts and the I am number 17 campaign.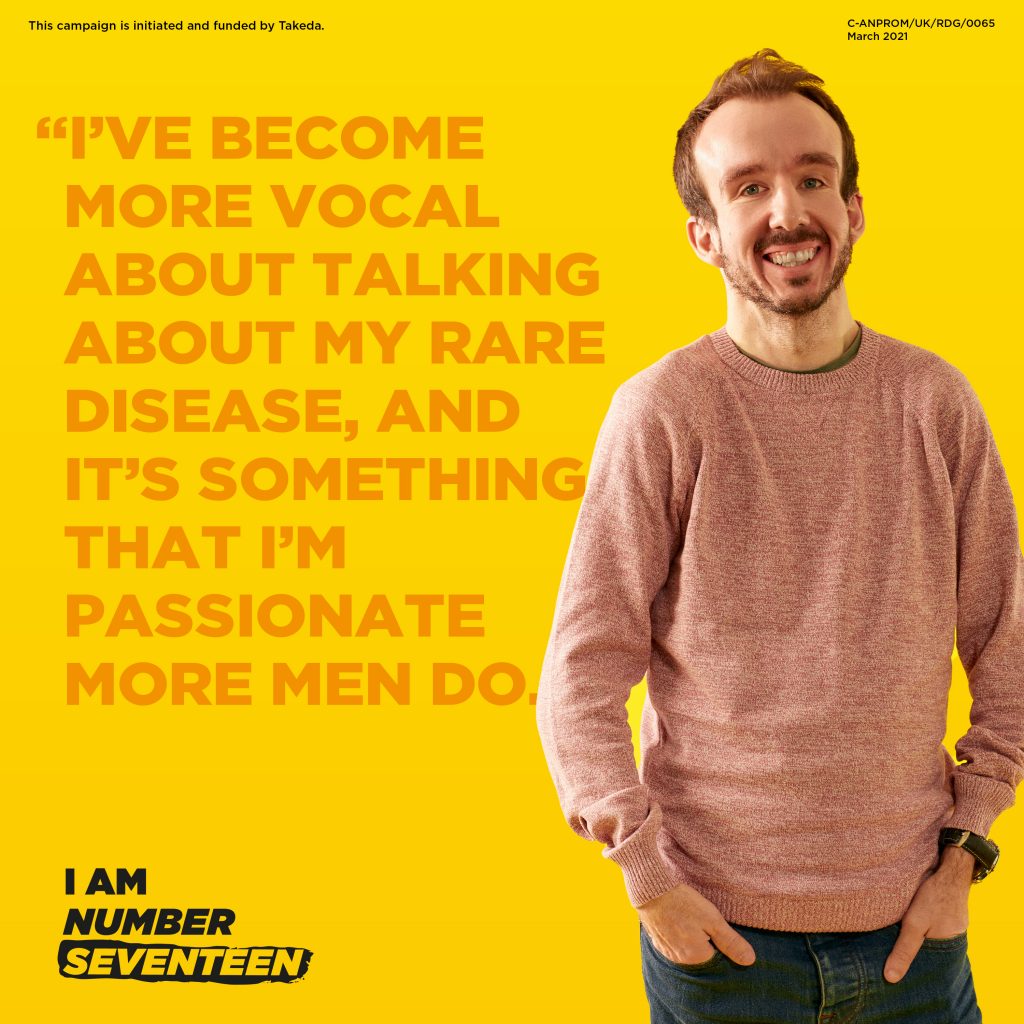 David has occipital horn syndrome (OHS) and is the only person in the UK who has OHS. He speaks and educates about his rare disease in various conferences. David works with Rare Revolution magazine in their sales and business development team. He also volunteers in GOSH which is where he received treatment as a child.
OHS is a gene mutation disease, caused by a deficiency in the transport of the essential mineral copper. Copper is in charge of tissue connectivity in the body. It causes musculoskeletal problems and also affects internal organs like the heart and kidney. As it stands there is no cure for the disease.
I've become more vocal about talking about my rare disease and it's something that I'm passionate more men do.

David Rose