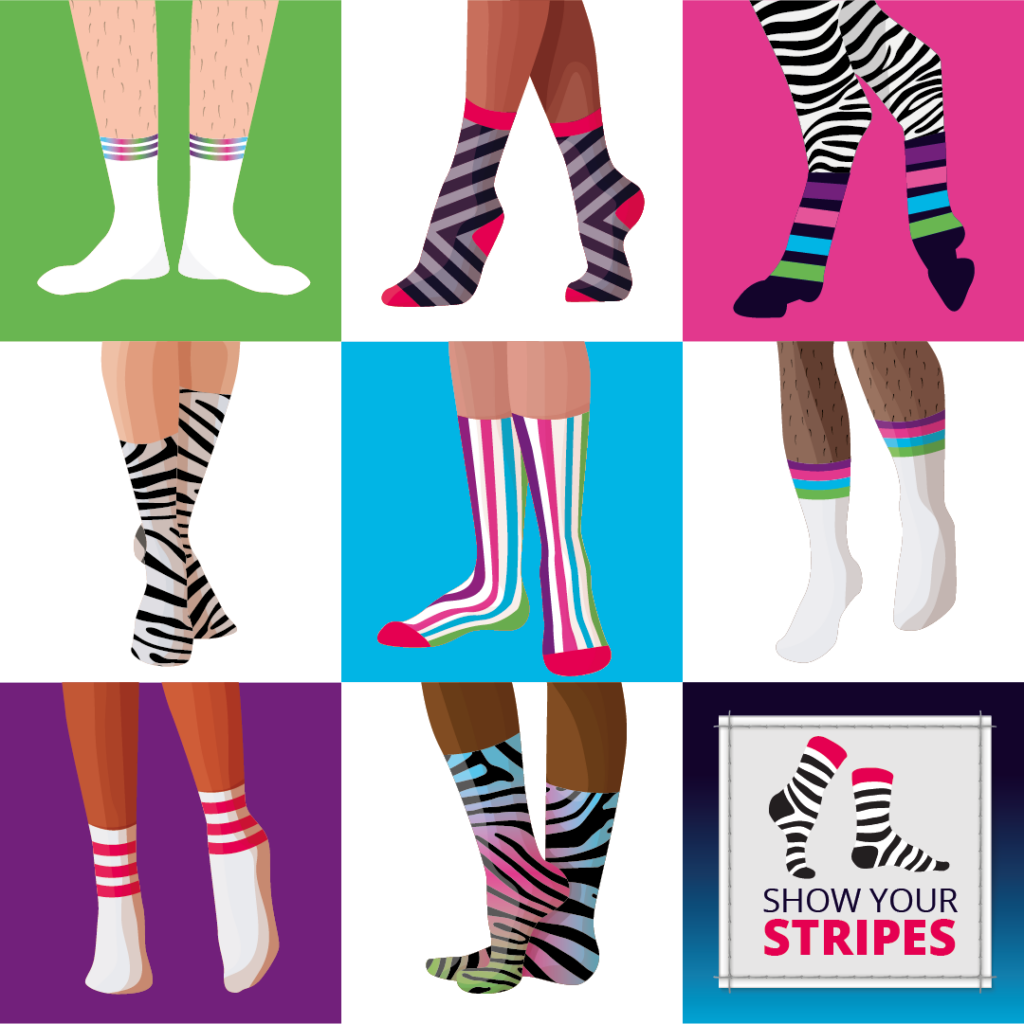 Rare Diseases affect 3.5 million people in the UK. People with rare conditions take an average of FIVE years to reach a diagnosis. They often experience diagnostic delay because healthcare professionals lack awareness of the relevance of rare disease to their clinical practice.
We are raising awareness here at Medics4RareDiseases by helping spread the message and demonstrate your support for those living with rare conditions.. show your stripes with us for Rare Disease Day 2023.
What to do!
Post a snap of yourself sporting your stripey socks and tag us @medics4rarediseases with the hashtags #showyourstripes for #rarediseaseday. We'll share all posts we're tagged in and add them to our own online #showyourstripesgallery. Please email your photos to eleanor@m4rd.org to be included on our online gallery.
Why Stripes?
People with rare diseases often refer to themselves as 'zebras'! There is an old adage in medical education; 'common things are common' and 'if you hear hooves, think horse not zebra'.
Rare Disease UK estimated that 1 in 17 will be affected by a rare condition, so collectively they are not really rare at all. Those hooves may well be the sign of a zebra approaching! Hence why we are focusing on stripes for our sock campaign!
Pics win Prizes!
M4RD will reward the most 'rare-a-wear' amongst you for the team who 'post the most', the best 'group shot' and the most 'creative sock selfie'.
Get your colleagues, friends, family and pets to join in, don those stripey socks, get competitive and get snapping!
We look forward to seeing all your amazing socks this Rare Disease Day 2023!