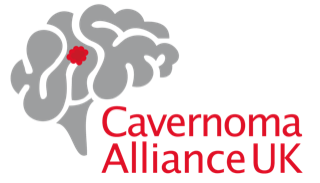 CAUK was founded in 2005 by Dr Ian Stuart. Ian had a bleed from a brainstem cavernoma twenty years earlier and became increasingly frustrated by the lack of knowledge amongst the medical community of the condition as well as how little support and information was available.
CAUK now has over 2800 members in the UK and worldwide and provides free support and information for all those affected by cavernoma including friends, family and carers.
The charity also aims to raise awareness of this relatively unknown condition throughout the general public as well as the medical community.
In July 2022 M4RD featured cerebral cavernous malformations on #MysteryMonday, covering the basics to help medics and HCPs be more aware of these conditions. You can view the highlights here